How to wire a 4age Video
Posted On : February-09-2020 By : Matt

We have started working on a YouTube channel to publish allot of the commonly asked questions into how to videos.

We recently completed a how to wire a 4age Video.




Replies: 0
(view thread)
Kumar's AE86
Posted On : October-22-2018 By : Matt


A long time in the build, here is Kumars Beams powered AE86 to enjoy!!!


Replies: 0
(view thread)
Beau Yates Long Road to WTAC
Posted On : October-19-2016 By : Matt

In 2013 at WTAC Beau Yates and many HachiRoku fans around the world feared they had lost an iconic car for good. We were in disbelief that a car that had performed flawlessly without any major incident could go from skidding Eastern Creek South Circuit to suddenly be sitting on the side of the track with it's front wheel torn off in it's final outing.

How does this happen, and the answer is rather simple. A bogan driving a Ford Falcon after looping it decided to try and impress the crowd with a static burnout in the middle of the track. We've all heard the during the drivers briefings how burnouts are not permitted during drift events over and over again. The end result seeing both Beau Yates and Anthony Cece (Jaustech Automotive) coming into heavy contact with the Falcon.

To use an Insurance Term both cars were "A write off".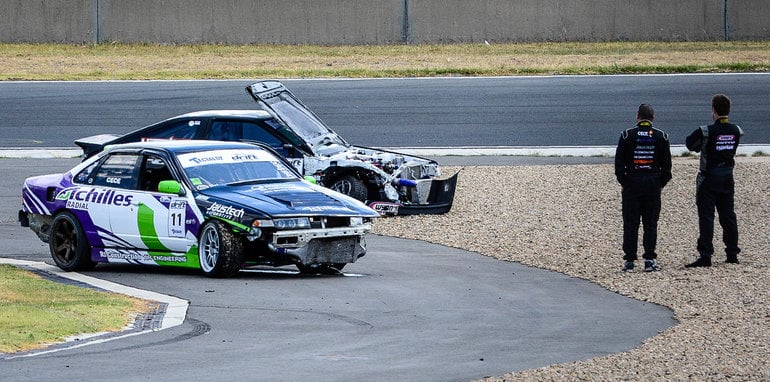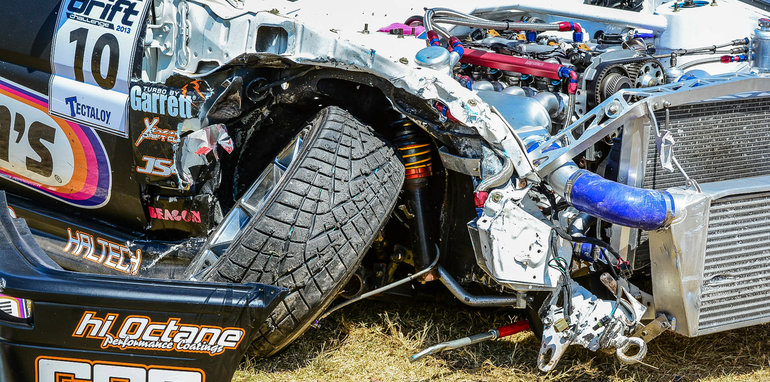 Eeryone was in disbelief, as the AE86 should not have even been at the track as the new Toyota 86 was destined to make it's debut. Some issues with the Quad Cam VVTI and other niggling issues with the build which caused the car not to run that day. After long silent trip towing the car home, the car was let sit in the corner of Beaus garage whilst he concentrated on the new GT86 and making it competitive.

Many tears where shed around the world as we thought the iconic car was gone for good.

After 3 years of sitting collecting dust the AE86 was dragged out to start the restoration process. At the time, Beau knew once restored, Drift King Keiichi Tsuchiya would be driving it at World Time Attack 2016. Having DK see your car is a dream shared by many AE86 owners. But the thought to him driving on the international stage was beyond Beau's wildest dreams and provided the motivation required to begin the long road ahead of him.

The car was placed on a custom made jig and over many long nights straightened and the new strut tower fitted. A rotisserie was then utilised to paint the under neath of the car white as it was silver for all these years. The finish under body finish on the car is as good as the top. Once the paint work was in order, the car was shipped to the amazing team at Hypertune. The small team of metal fabricators worked alongside Beau to resurrect the car from the ground up for its big day at WTAC 2016.

And boy did the car live up to it's expectations and impressed DK immensely.




Check out the in car video thanks to Car Advice of DK enjoying Beau's Car here
Replies: 0
(view thread)
Drift Challenge Australia
Posted On : October-04-2015 By : Matt





This long weekend, 3 Forum Members Sam Futch, Joe Nathan & Steve Pembrey are competing in the DCA King of Asia round at Raleigh International Raceway.

Please join me in congratulating them on their achievements so far and that they have the best of luck in their battles today. More importantly, I'm sure they will enjoy the competition and getting up nice and close to fellow drivers.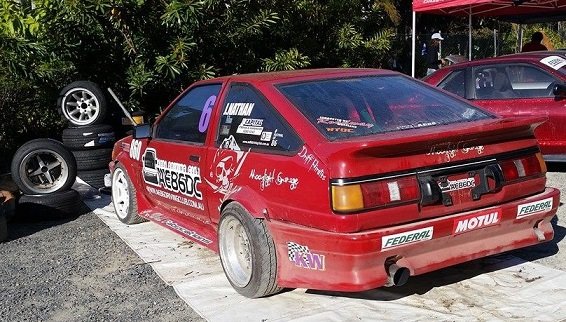 If you wish to represent our Club please send me a PM and i'll organise some decals.

Matt


Replies: 0
(view thread)
Bridgestone Australia
Posted On : October-29-2014 By : Matt




Please join me in welcoming Bridgestone Australia to our community. They bring years of R&D in Tyre manufacturing to our community.

Please have a look at this Thread for the amazing giveaway they are currently running. A once in a life time chance to drive some of the most exciting roads in the world and the world famous nurburgring.

Once again, please join me in welcoming Bridgestone.


Replies: 0
(view thread)
Haunted Hills run in a Toyota 86
Posted On : September-29-2014 By : Matt

Enjoy watching this Toyota 86 being wrestled around the Haunted hills run.



The spirit of the AE86 is alive in this one...

Replies: 0
(view thread)
Why we love our Toyota Corolla AE86
Posted On : August-07-2014 By : Matt

Great review of the Toyota AE86.



"Just enjoy your life with your ae86, because I am most definately am" certainly sums up how I feel about mine....
Replies: 0
(view thread)
Full rebuild captured on time lapse...
Posted On : July-19-2014 By : Matt

This should get some of you guys motivated that have an ae86 shell sitting there just begging for some love and attention...



See it will go back together, now get out into your sheds and make it happen!!!!
Replies: 0
(view thread)
Tech arts 7age Battle
Posted On : May-24-2014 By : Matt

Cool video from 2012 of some big cammed 4age and 7age's going at it.


Replies: 0
(view thread)
We Love Matt Russell
Posted On : May-22-2014 By : Matt

A cool video put together by Mez of ADGP Driver Matt Russell showing us how it is done.



Have a laugh and enjoy the video guys...

Replies: 0
(view thread)
Davey Clark Selling his LS1 Powered KE70
Posted On : May-05-2014 By : Matt

It is rare to see such a car built with as much enthusiasm and pride as what Davey and Riki did with this KE70.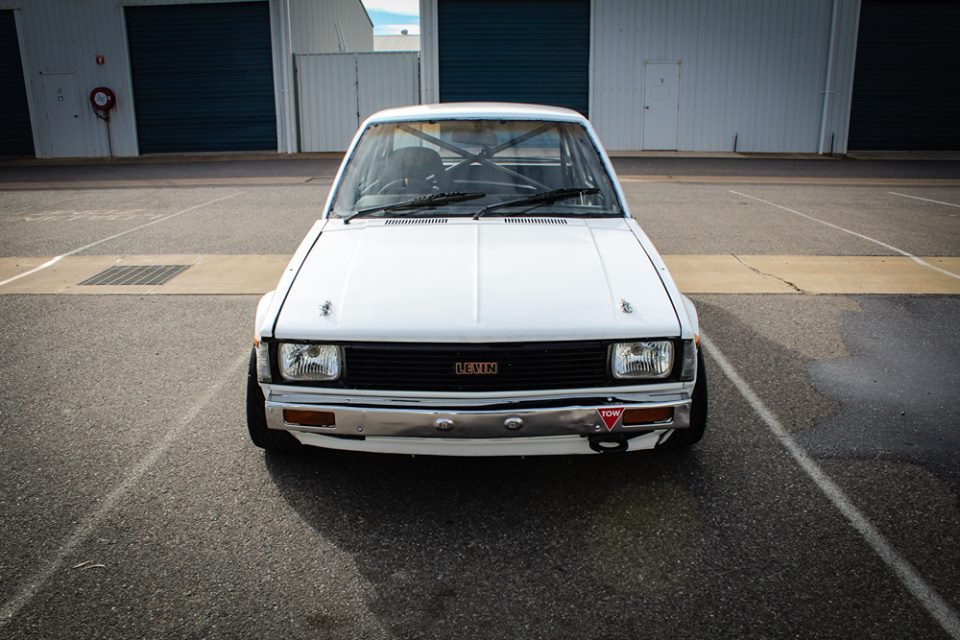 The VY SS Commodore driveline, transmission tunnel with a R31 Diff and Adaptronic engine management put down a respectable 250kw at the wheels. Being in such a small / lightweight car this is more than enough to just stick it in any gear and still bake tyres.

The Tubbed front end, kelway roll cage , custom valved Shockworks suspension and loads of AJPS goodies ensure it corners extremely well.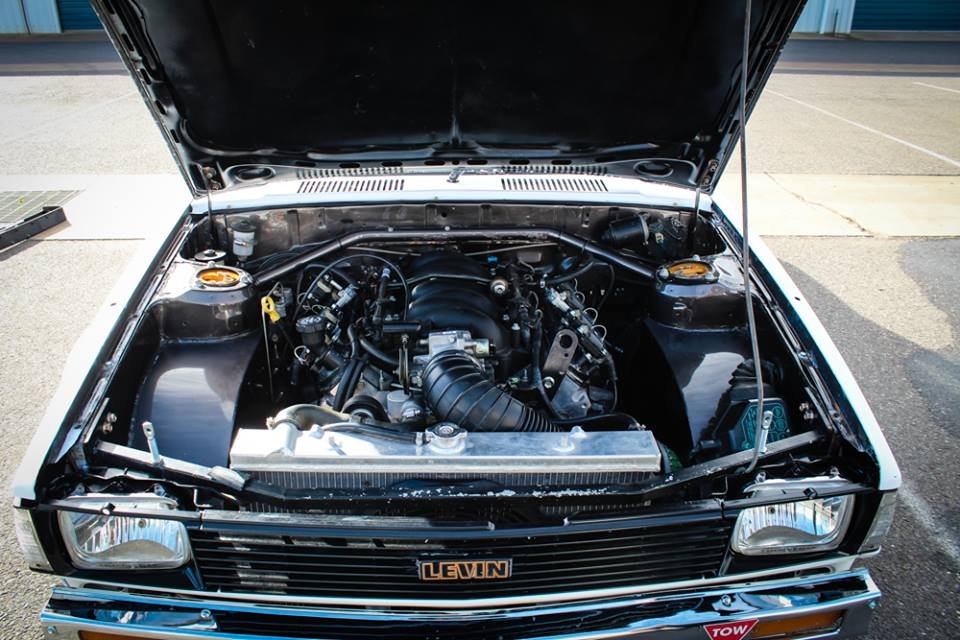 The list of modifications is too long to list here, but it is safe to say that anything you would do to this car has been done. Since being converted to the V8 this car has only had a handful of outings due to the new business they established R&D Mechanical and the commitment required to run a new business.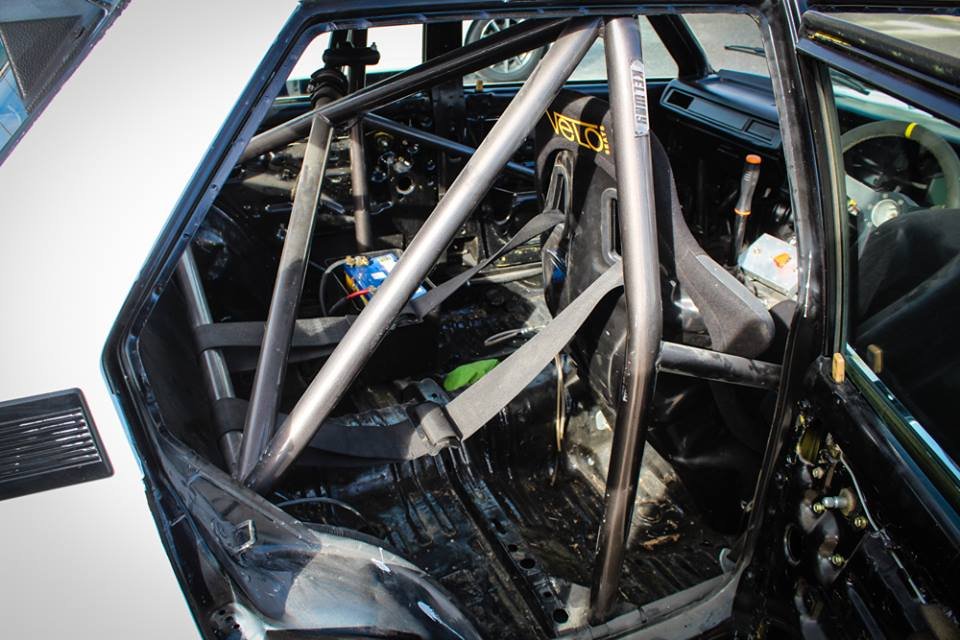 I know it pains Riki and Davey to sell this car having put so much time and effort into it. As for a price, what do you put on a car of this nature? Whatever it sells for I can tell you , it will be worth it.

Replies: 0
(view thread)
Meet at Raleigh Raceway April 2014
Posted On : May-01-2014 By : Matt

Around 60 of our members gathered last weekend April 27th - 29th to hang out and drift at Raleigh Raceway Coffs Harbour.

It was a great weekend, many tyres baked, beers drunk and much shit talked.

One of the highlights from the weekend was Paul Sampsons or as we know him Mumbles AE86.



Prior to seeing this I was thinking what a waste of a good shell but putting a rotary in it, but after seeing it being wrestled around the track and hearing that raspy rotary sound echoing throughout the valley I now want one and love it.

Over all thanks guys for a great meet, it was awesome to see the generosity of fellow members offering to take axles out of their track cars to those who drove to the track so they could get home.

There are many PICTURES FROM THE EVENT LOCATED HERE and many thanks for lining up for the group shot.




I can't wait to get back there and do it all again guys!

Matt
Replies: 0
(view thread)
2014 Hoodies Group Buy
Posted On : April-16-2014 By : Matt

The group buy for the 2014 AE86 Driving Club Hoodies is now open...

This year Black, Red, Gray and Pink hoodies will be available for purchase in both the traditional pull over style and zip up styles.


If you would like to order one, you can now via the Online Shop and pay immediately with paypal.

I thank you for your continued support of AE86 Driving Club!!


Replies: 0
(view thread)
Limited Edition TRD Scion FRS - 1500 to be released
Posted On : April-11-2014 By : Matt

A limited edition Scion FRS is due to be released later this year from Toyota.
It will be prepared at the TRD Factory and sport a Yuzu-colored body, which people from Melbourne would associate with being a Taxi.




It will also feature HID headlights and LED daytime running lights. The push button start that is present in the Toyota 86 GTS will retained.

The gear shifter will feature the embossed TRD badge and will feature the build number of the car, which is strickly limited to 1500.




A TRD leather trimmed steering wheel and gear knob will be installed along with lowered TRD springs. The arse end of the car looks hot and has the TRD quad tipped exhaust and Aero Kit.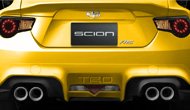 Replies: 0
(view thread)
Taka Aono + The Flying 86
Posted On : April-02-2014 By : Matt

Flyingboy Films have released a really in depth Documentary on Taka Aono and his open view on the evolution of D1 Drifting and where the sport has gone. A true gentleman and an inspiration to many world wide including myself.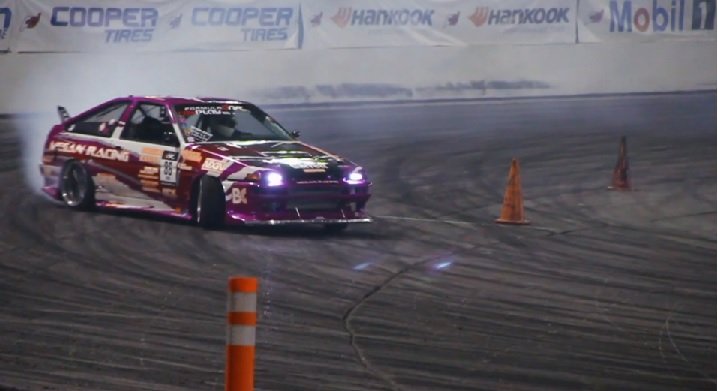 Enjoy the Documentary and be sure to like their Facebook page .
Replies: 0
(view thread)
COLLINGROVE WINTERCUP ROUND 1 : AJPS in car footage
Posted On : April-01-2014 By : Matt

Dave Lawson from AJPS competing at Collingrove Wintercup Round 1



Loving the sound of the beams!
Replies: 0
(view thread)
Greg Latham From Brakes Direct's Top 5 DIY Brake Changing Tips
Posted On : March-30-2014 By : Matt

A very good / quick Top 5 Tips on changing brake Rotors.



It doesn't take much extra effort to take these precautions.


Replies: 0
(view thread)
Insane Drifters D1 NZ Suspension Footage
Posted On : March-27-2014 By : Matt

A really cool video from Insane Drifters of the D1NZ Round.

Whilst it is really cool to see the Shockworks damper move and do its thing, check out what else moves.


Replies: 0
(view thread)
Taka Aono + The Flying AE86
Posted On : March-26-2014 By : Matt



Only a few days to go before the feature length documentary is to be released!!!
Check out the following links on March 31, but for now enjoy the trailer posted above.

flyingboyfilms.com
motormavens.com

Replies: 1
(view thread)
Drift Is Life
Posted On : November-29-2013 By : Matt

Matty Styles is a Film student from Victoria who has decided to get behind Drift within Australia to produce a documentary to help promote our sport. The documentary is titled Drift Is Life and will feature drift at grass roots levels, as well as at the highest level within Australia.

This documentary will help our sport gain the exposure it needs, so please donate what you can afford to this great cause. Donate Here

Those who attend the Vic Drift days, would know Matty is quite handy with the camera and has produced some amazing footage of drift events. Check out his vimeo page here

Come on guys donate what you can even if only $5
Replies: 2
(view thread)
World Time Attack
Posted On : October-26-2013 By : Matt

Ae86 driving club partnered up with JDM Wheels and Shockworks to share a stand at World Time Attack this year.

Was a great experience and our stand managed to get a feature spot on the Speed Hunters Website.

Special thanks to Wideslider for lending his car for the weekend.


Replies: 0
(view thread)
Want your Ride to be on our Facebook Page!
Posted On : October-04-2013 By : Matt

We are now sharing your rides to our Facebook Page




If you would like your ride shared, please PM Matt or Jacobxxx with a link to your thread and what picture you would like shown.


Replies: 1
(view thread)
2013 - Ae86 Driving Club Hoodies
Posted On : August-14-2013 By : Matt

We now have 2013 Long Sleave Race Tshirts + Hoodies in Stock...

$30 for the Tshirts and $60 for the Hoodies posted anywhere within Australia, or $40 / $75 if being posted internationally.




Click Here if you would like one.
Replies: 1
(view thread)
AJPS Celebrates 10 Year Anniversary!!
Posted On : April-17-2013 By : Matt

Established in 2003 AJPS has been providing quality parts to the Corolla Commmunity for the Past 10 years.

Get your Limited edition 10 Year AJPS Anniversary thsirts to celebrate this milestone




Congratulations Dave on this milestone! and we would like to thank you for your continued support and what you bring to the community.
Replies: 2
(view thread)
D1 Davey Tears it up @ Topgear Festival Sydney
Posted On : March-15-2013 By : Matt



Thanks to Davey Clarke For putting on an awesome show at the Top Gear Sydney Festival!
Replies: 6
(view thread)
FT86 Coupe - Convertible pictures released
Posted On : March-01-2013 By : Matt

There has been hype of the GT86 being released as a convertible and the first of the concept pictures have started popping up online over the past couple of days.




Discuss what you think of the FT86 Convertible Coupe, which online enthusiasts have already dubbed the MX86 here
Replies: 1
(view thread)
JDM Wheels - Toyota 86 TRD Parts Supplier Australia
Posted On : January-22-2013 By : Matt

We would like to welcome JDM Wheels on board as a AE86 club sponsor who can supply quality JDM wheels and genuine Toyota GT86 TRD Parts to within Australia or other international destinations.

So what are you waiting for, get your new ZN6 86 setup with some of the best gear on the market!!


Replies: 4
(view thread)
Congratulations Steve Pembrey - Winner of Summer Slam 2012 Archy
Posted On : December-23-2012 By : Matt

Up against some of the best drivers this country has witnessed, Steve came out the Winner tonight in the Summer Slam Drift Competition 2012.



Well Done Steve on some great driving!
Replies: 6
(view thread)
2013 AE86 Driving Club Calenders
Posted On : November-28-2012 By : Matt

Orders are now being taken for the 2013 Ae86 Driving Club Calenders

Register your interest by clicking the image below


Replies: 5
(view thread)
$500 Spirited Drive - Gift Voucher To Be Won
Posted On : November-07-2012 By : Matt




Thanks to the guys at Spirited Drive, a $500 gift voucher has been donated to be spent with Spirited Drive.

In line with the Spirited Drive moto, "for the spirited driver" to enter the competition simply update your members ride thread and you will be in the running for this great prize.

What a great incentive to complete that project you had been slacking off on.

The winner will be drawn on the 31st December 2012 by the AE86 Driving Club administration team!
Replies: 31
(view thread)
!!!!! Win !!!!! $100 of free bp fuel !!!!! Win !!!!!
Posted On : August-05-2012 By : Matt

One Lucky Member will win $100 of FREE BP Fuel




Click the Logo Above To Enter

Congratulations to focus_7 who won the competition with 21 entries...
Replies: 3
(view thread)
Products From Our Sponsors!
Posted On : June-04-2012 By : Matt

Support the guys who support AE86 Driving Club by buying their great products and treating your car to some amazing parts!





Nemoto wheels in stock
They have 70mm of dish and still 25mm of brake caliper clearance. At 7.80kg per wheel they are reasonably light too.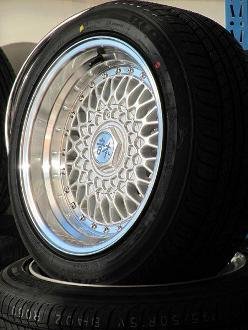 They are drilled for 4x114.3 and 4x100 with a 73.1mm hub bore
Best of all they are only $165 each and we will give forum members free freight.

Register your interest here





Steering Components

Do you need more clearance around your rims or extra lock for those perfect entries? Or is your steering rack worn out?

Grab your enhanced steering replacement parts from here

HKB BOSS Kits

Are you sick of bashing your knuckles on your indicators?

Grab an extended 105mm boss kit from here

NULON Oils / Lubricants

Due for a service?

Check out the great pricing on NULON oils here






Are you starting to get serious about drifting / circuit work and need race quality suspension at an affordable price?

For a limited time register your interest here and Chris will ensure your car is setup properly with Shockworks AE86 Coilovers.


Replies: 0
(view thread)
Toyota 86 Pricing Released - $29,990 for Base Model
Posted On : June-04-2012 By : Matt


The moment you've all been waiting for is here! The 86 will be priced from $29,990 RRP / $33,748 Drive away**

86 GT manual : $29,990
86 GT automatic : $32,490
86 GTS manual : $35,490
86 GTS automatic : $37,990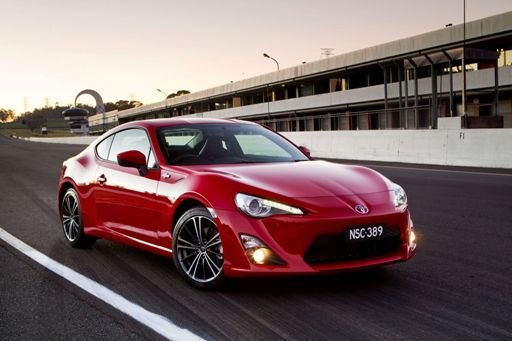 Like all new Toyota vehicles, the 86 is covered by the capped-price servicing plan, Toyota Service Advantage, with up to four scheduled services at just $170 each.

For discussion on the 2012 86 click here


Read the official Toyota Press Release here

Replies: 0
(view thread)
AE86DC Calendars and Stickers FOR SALE
Posted On : April-26-2012 By : Nicko

Available for a limited time only...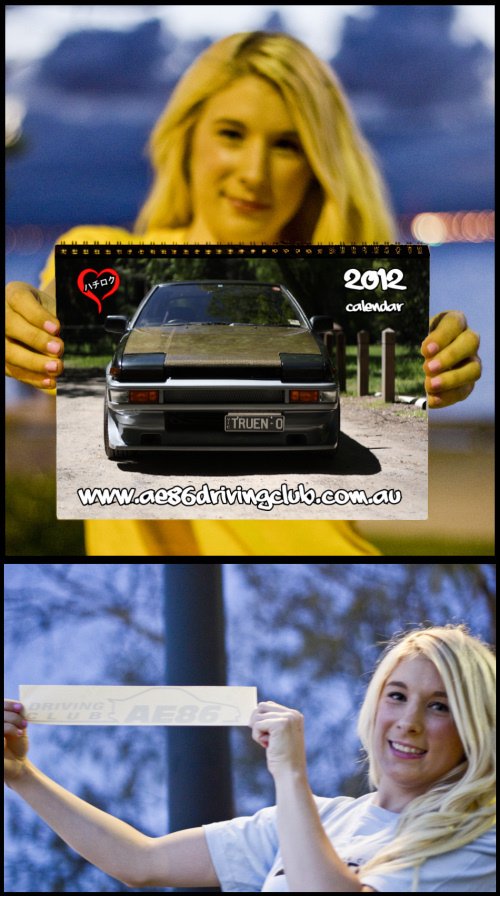 Click this link to see the ordering details
Replies: 0
(view thread)
AE86DC Automotive Stories
Posted On : June-20-2011 By : Nicko

Submit your automotive story here and go into the draw to win an AE86DC t-shirt.

All you have to do is submit your (funniest / weirdest) automotive story and on 30/06/2011 we will pick the best story and the lucky winner will get an AE86DC t-shirt for free.
Replies: 19
(view thread)
2011 / 2012 AE86DC Calendar
Posted On : May-30-2011 By : Nicko

This is absolutely your last chance to get a hold of a copy of the AE86DC 2011/12 Calendar. Any orders not made by Wednesday 1st of June 2011 won't be printed... The only exception made will be if you ask us to put your copies aside until you can pay for them.




Click to see the ordering info in the following thread -> AE86DC Calendars


Replies: 13
(view thread)
AE86DC May Competition
Posted On : May-01-2011 By : Nicko


Replies: 1
(view thread)
We're back online :)
Posted On : April-26-2011 By : Nicko

Watch this space !

Oh, also... AE86DC, now with 100% more FaceBook "like" button :)


Replies: 6
(view thread)
FT86 Concept II
Posted On : March-03-2011 By : Nicko

Well, after all of the hype about the release of the FT86 Concept II at the Geneva Motor Show, I don't think it has failed to tease a lot of people with the photos posted over the past few weeks by Subaru...

My personal opinion is that I want to see it in a lighter colour to see all the curves (black absorbs light and makes it harder for your eye to pick the styling lines in the body shape. Can't wait to see a photo of this one in a colour like red.




The discussion has already turned to "filling that grille with intercooler" and I can't wait to see a photochop of that ! I don't think you would have to go overboard, just a tasteful intercooler that spans the entire grille area will make it look like a beast!

As usual, the DISCUSSION THREAD on the forums...
Replies: 2
(view thread)
February AE86DC Update
Posted On : February-04-2011 By : Nicko

Hi Guys and girls, just a quick update to let you all know whats happening.

We are in the initial stages of planning our first official AE86DC Track Day in Brisbane. This will be our pilot to see if the "all-day" Track Day format we have planned actually works. If all goes well, we will roll it out to other states later this year. For more information on that one, please have a quick read of the EOI thread here ...

2011 CALENDARS WERE A NON-EVENT... SORRY ! - Due to my November & December (2011) being stuffed up completely by random "real life" stuff the AE86DC calendar did not happen. Since it doesn't really make sense for a calendar to begin in February / March, I am still trying to find an interesting way to make this happen. We may actually phase the calendar in mid-year (starting in say July) and running 12 monthly - like many things, that time of year (August - December) just gets away on us every year and to be blunt, it is damned hard to make it happen under normal circumstances anyway. So stay tuned, just because the calendar didn't happen doesn't mean there won't be one in 2011 !

On that front, we will also be having a clearance of all current merchandise as we have heaps of t-shirts that need to find a home. I am just finalising pricing, but you will be able to pick up some really cheap AE86DC Gildan T-shirts really soon. Keep an eye on your email PLEASE ADD webmaster@ae86drivingclub.com.au to your email address book, so we don't announce this offer to your spam box ;)

It is good to see you all back from the New Year holidays... Thanks as always for your support!
Replies: 6
(view thread)
Merry Christmas Guys...
Posted On : December-23-2010 By : Nicko

Well, we once again find ourselves just days out from christmas. I don't know about the rest of you, but this year has definitely flown by really quickly!

On Behalf of AE86DC, we wish you all the best over this festive season. May your holidays be long and fun, and your travel on the roads be safe (lookout for the idiots, and PLEASE don't drink & drive).




We look forward to seeing you all back here soon (drunken posting on the forums is apparently OK, thanks Biggo!)

All the best

The AE86DC Team
Replies: 8
(view thread)
Post on AE86DC from your iPhone / Android !
Posted On : October-05-2010 By : Nicko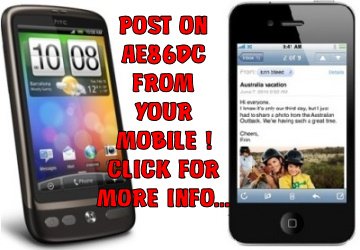 Replies: 1
(view thread)
More downtime to come...
Posted On : September-29-2010 By : Nicko

Hi guys... We have a little bit more downtime to come in the next few days due to the fact that we are totally maxx-ing out the "temporary" webserver's limits. We have another one lined up, but it is going to be another couple of days mucking around and access will be on-and-off until it is all sorted out again. My apologies for any issues that this causes you while I start the move to the new webserver. We will back online ASAP. Thanks -Nick
Replies: 16
(view thread)
AE86DC Keyrings - In stock now!
Posted On : August-03-2010 By : Nicko

We have been busy but we decided it was high time that we got some keyrings happening... So here they are :)




To Order - Read the Keyrings thread here : http://www.ae86drivingclub.com.au/forums/showthread.php?20422
Replies: 1
(view thread)
Fakes, flooding the market...
Posted On : July-16-2010 By : Nicko

So you've just busted your ass for a month to afford shiny new anodised parts for your car and lived on mi-goreng noodles to help save every penny possible. The postie shows up and your hard earned (and well deserved) parts are in your hot little hands... You spend the best part of a week under the car in an effort to have it ready for the track.

So you line up for your run, what happens next is less an issue of skill or talent... It is an issue of - "I purchased my (genuine) parts from a reputable supplier" or the (more and more common) "Why spend $1000 for something you can get for $250 off ebay".

So this is the part where the hero (or noob) of our story comes home with the trophy, or comes home on the back of a towtruck...or lets seriously hope the less likely "body bag" option.

All of this has come from a thread that was posted in an effort to work out whether some "cheap" Cusco branded parts were the real deal or not. Sadly, not everyone is always wise enough to ask for some second opinions before hitting the "Buy it Now" button...

I would like to make it crystal clear that whilst 75% of what comes out of China is a grey-import that can come direct from the factory and just as good as the "store bought" item... a lot of the rest of the stuff from China is a sad tale of scams and fakes and is just going to end up in the junk.

Now with online forums and "importers" and "resellers" so prevalent in our community, it has never been a better time to re-iterate the famous phhrases : "BUYER BEWARE" and "IF IT IS TOO GOOD TO BE TRUE, THEN IT PROBABLY IS".

And with the level of detail in counterfeit parts now, without having a real item and a fake side by side, it would be virtually impossible to even know what you've got yourself into. And lets hope that it isn't too late when you find out that safety items (harnesses, seats, suspension, rollcages brakes etc) aren't up to the task.

Without rabbiting on a lot about this issue, I will leave you with some images and links to do some further reading. And as a few of our members ahve already found out - as simple as posting a thread is, it is MUCH better to look naieve in retrospect than to purchase a counterfeit. Full stop!

The best way to stop these things from flooding the market is BUY GENUINE. It is as simple as that. If there wasn't a market for cheap counterfeits, and the people stupid enough to pruchase them, there wouldn't be a problem in the first place...

Our Discussion thread on fakes and what to keep an eye out on can be found here.

Some Examples :

Takata Harnesses http://www.honda-tech.com/showthread.php?t=2451342




BOSCH FUEL PUMPS




TOMEI FUEL PRESSURE REGULATORS http://www.tomeipowered.com/BTE/index.php/2010/06/23/warning-chinese-made-copies-of-tomei-fuel-pressure-regulators/




BRIDE WEBSITE FAKES & COUNTERFEITS LINK (In Japanese) [URL="http://www.bride-jp.com/info_copy_m.html"][/URL]http://www.bride-jp.com/info_copy_m.html


Replies: 8
(view thread)
AE86DC on facebook
Posted On : May-15-2010 By : Nicko

Just a reminder that we do have a facebook group for our members which has been around for a while.

(clicky)




We will try and keep it a bit more up to date from now on...

Replies: 1
(view thread)
Baby FT86 - Knee Jerk or all lies?
Posted On : May-13-2010 By : Nicko

Ever since Toyota was rumoured to be releasing a modern design based around a Toyota Chassis and Subaru Boxer engine, the critics and fanboys have been on a mission to pick the car apart and tell the world that it is an unforgivable combination.

Discussion has been very up and down on our own forums in relation to the "Toy-baru" subject. The thread can be followed here

However, some of us still think that it is a fantastic fusion of a torquey, low center of gravity engine capable of being "hotted up" and being the next best Toyota since rear wheel drives were pretty much dumped in the mid to late 1980's...




One of the bone of contention has been that Toyota have been unable to confirm that the rumoured $20,000 pricetag will be able to be kept intact and if the current rumours are to be believed, Toyota will be making a "Baby FT86" or to the rest of us, a more "no frills" and mildly-tuned version of the FT86 to keep the pricing down around the $20K mark like we have been hearing. Meanwhile the full-blown FT86 will be up around the $30K mark.

Update : The Baby FT86 may be 300mm shorter compared to its bigger sister, and also is rumoured to potentially be sporting the toyota 3SZ-VE engine, a 1.5-liter inline-4 that produces 109 bhp.

Whatever happens, some of us are waiting patiently to see what design is revealed for the Australian market, since the AE86 has such a huge following, it won't be long until the modding begins... We are waiting to see.

Replies: 35
(view thread)
Live Ebisu Webcam
Posted On : May-10-2010 By : Nicko




Originally spotted by Klutch, here is the original forums discussion thread

Check out this cool live webcam on Japan's Ebisu circuit!

Sadly we have already missed the AE86s lapping around there from the recent Matsuri, but it looks like it is well worth keeping an eye on anyway. Enjoy.
Replies: 4
(view thread)
Follow AE86DC on Twitter
Posted On : May-05-2010 By : Nicko




AE86DC is now on twitter... Click the image above to follow us!
Replies: 1
(view thread)
2010 Hoodies, presale.
Posted On : April-28-2010 By : Nicko

2010 Hoodies on sale now :)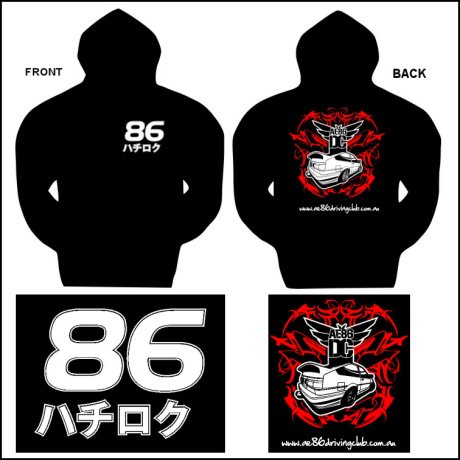 To order, please click this link
Replies: 151
(view thread)
Can't Log In?
Posted On : April-15-2010 By : Nicko

If you have recently changed your password or email address, you may have gotten a message saying you haven't entered your username / password correctly. To fix this, please use the password recovery form to change your password again. Once you have completed this process, you should be able to log in again. Thanks
Replies: 0
(view thread)
New Homepage
Posted On : April-09-2010 By : Nicko

Just a quick update to let you know that the homepage of AE86DC isn't broken... It is under construction and shortly news posts made on the forums will be displayed directly on the homepage. We are hoping to have the basics of the homepage sorted out by the end of this weekend. Thanks :)
Replies: 1
(view thread)
New Admins
Posted On : March-08-2010 By : Nicko

Please welcome, to the AE86DC Administration team : Silver Styler (Jon) and 70XIN (Seamus) Many more changes will be happening to AE86DC over the next couple of months and we will be keeping everyone updated from now on with all changes with as much notice as possible. Tonight we held a quick meeting to discuss the future of AE86DC and we have a few things planned that will be revealed shortly. Thanks guys for your assistance in keeping AE86DC real.
Replies: 18
(view thread)
Site Sponsors Required
Posted On : March-04-2010 By : Nicko

Two site-sponsor positions are currently available. Site sponsorship keeps the AE86DC webserver online and kicking. Please PM me if you are interested. Thanks Nick
Replies: 0
(view thread)
New feature - Name and Shame
Posted On : March-01-2010 By : Nicko

Name and Shame now active For shonky traders. [URL]http://www.ae86drivingclub.com.au/forums/showthread.php?15826[/URL] That is all
Replies: 1
(view thread)
Forums Upgrade
Posted On : March-01-2010 By : Nicko

Another patch has been released for vBulletin and we will be upgrading starting at 9:45am AEST This may affect users for up to 30 minutes. There will also be an upgrade to version 4 of vBulletin forums which we haven't tried yet so there may be some drastic changes to features and functionality. If you experience any problems, please post up in the bug tracker forum. Thanks for your patience. Nick
Replies: 55
(view thread)