Welcome To AE86 Driving Club

AE86 Driving Club was established on the 30th March 2005 as a place to discuss all things AE86, KE70, Toyota 86 and all things JDM.
9 Years later nearly 15,000 members have passed through our doors posting more than 900,000 posts on the forums.
Whilst many of our members have moved on from their trusty AE86's and post about their dirty Dattos and buzz box Hondas, they are still very much part of our community.
We encourage you to show off your pride and joy in our Members Rides area or ask as many Technical Questions as you need to complete your build - there is no such thing as a dumb question, but please don't be lazy by asking brief questions or not doing at least a little homework first.
We don't mind if you are just here to sell some parts, after all AE86 parts are only going to get harder to find given their age.
What we do ask is that you be respectful of other members, if you think a fluro pink ae86 with 24" chrome wheels looks horrid , whilst you won't be alone in your thoughts please keep them to yourself. If a technical question has been asked 1 million times and it annoys you don't click on the thread.
We welcome you to our AE86 community and encourage you to
Register
either by creating an AE86 Driving Club login or by using your Facebook credentials.
Have a good day and thanks for stopping by our community.
Regards,
Matthew Harris
2014 Hoodies Group Buy

2014-04-16 by Matt
The group buy for the 2014 AE86 Driving Club Hoodies is now open...
This year Black, Red, Gray and Pink hoodies will be available for purchase in both the traditional pull over style and zip up styles.
If you would like to order one, you can now via the
Online Shop
and pay immediately with paypal.
I thank you for your continued support of AE86 Driving Club!!
Limited Edition TRD Scion FRS - 1500 to be released

2014-04-11 by Matt
A limited edition Scion FRS is due to be released later this year from Toyota.
It will be prepared at the TRD Factory and sport a Yuzu-colored body, which people from Melbourne would associate with being a Taxi.
It will also feature HID headlights and LED daytime running lights. The push button start that is present in the Toyota 86 GTS will retained.
The gear shifter will feature the embossed TRD badge and will feature the build number of the car, which is strickly limited to 1500.
A TRD leather trimmed steering wheel and gear knob will be installed along with lowered TRD springs. The arse end of the car looks hot and has the TRD quad tipped exhaust and Aero Kit.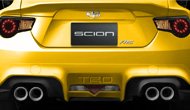 Taka Aono + The Flying 86

2014-04-02 by Matt
Flyingboy Films
have released a really in depth Documentary on Taka Aono and his open view on the evolution of D1 Drifting and where the sport has gone. A true gentleman and an inspiration to many world wide including myself.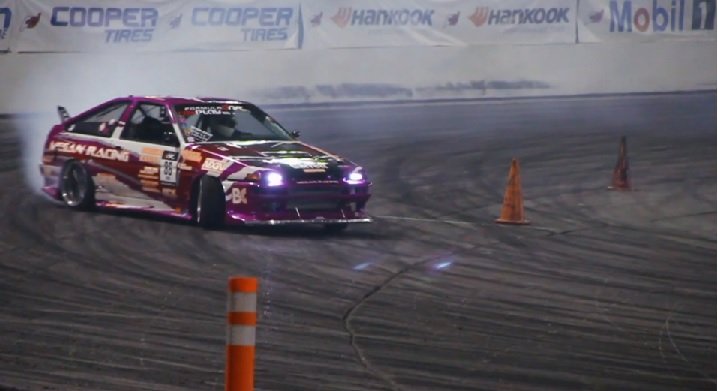 Enjoy the
Documentary
and be sure to like their
Facebook page
.
COLLINGROVE WINTERCUP ROUND 1 : AJPS in car footage

2014-04-01 by Matt
Dave Lawson from AJPS competing at Collingrove Wintercup Round 1
Loving the sound of the beams!